Ina Road Animal Hospital Reminds You That February Is Pet Dental Month
In the past, pet owners did not give much thought to their pet's dental health, but research has found that good oral health has a direct effect on the general health of animals. February is Pet Dental Health Month, a time set aside to remind pet owners that good dental care helps to keep pets healthy. At Ina Road Animal Hospital in Tucson, AZ, we provide teeth cleaning and other dental procedures for pets.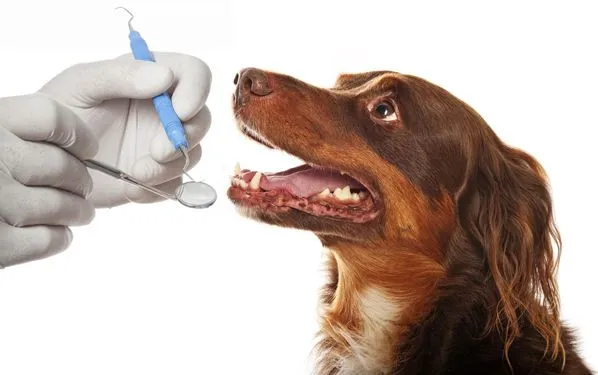 What Is Pet Dental Month?
The month of February has been designated as Pet Dental Health Month. Our veterinarians want to educate the public about the importance of regular dental care for their pets. During this time, veterinarians and other pet-related organizations may put up posters, ads, and other materials to help pet owners understand the link between oral health and general health. Pet Dental Health Month is also a good way to remind you to take your pet to the vet for an examination and dental cleaning.
Healthy Teeth Are Important to Your Pet's General Health
Strong, healthy teeth allow pets to chew effectively, allowing them to get the nutrition they need from the foods they eat. But there is more to the benefits of good dental health for pets. The bacteria that can grow on teeth can migrate through the bloodstream into the internal organs, setting up inflammation that can result in heart, kidney or liver problems. Regular teeth cleaning removes this bacteria, so your pet can be healthier.
Common Dental Problems in Pets
Your veterinarian will carefully look at your pet's teeth to detect any abnormalities that could interfere with good feeding and comfort. The vet may find retained baby teeth that interfere with tooth alignment and feeding. There may be broken teeth or teeth that have decayed. Some pets may develop gum disease that can loosen teeth.
Dental Procedures Your Vet Can Provide
Regular teeth cleaning helps to remove plaque and tartar that allows bacteria to grow on teeth. If a tooth is loose, your vet can remove it before it begins to interfere with your pet's ability to eat and get proper nutrition. Veterinarians can also treat gum disease, to save teeth that may be loosening.
Make Ina Road Animal Hospital Your Veterinarian For Pet Dental Care
The veterinarians and staff at Ina Road Animal Hospital are dedicated to compassionate care for all their patients in Tucson, AZ and nearby communities. We offer a range of veterinary services, including vaccinations, wellness care, preventative care, surgery, diagnostics, microchipping and laser therapy. Contact Ina Road Animal Hospital today at (520) 544-7700 for an appointment to have your pet's teeth checked during Pet Dental Month.